• custom archery jerseys • sublimation
There is an increased popularity of custom archery jerseys over recent years, and for a good reason. These sublimated archer jerseys offer a wide range of benefits for sports teams and organizations. Here are some of the reasons why sublimated custom archery jerseys are a great investment for your team or organization. Unlimited Design Options Sublimation printing does not limit your design options. With this printing method, any artwork or pattern can be printed onto the jersey, including intricate details, gradients, 3D graphics, and even photographs. You can print your design anywhere on the jersey, including the sleeves, collar, or even across the entire jersey. This means that your archery team can have a completely unique design that is customized to your team's...
---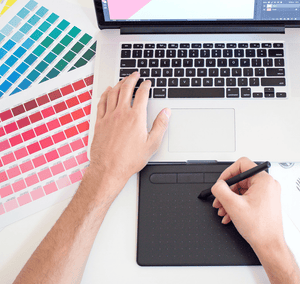 Designing your own archery shooter jersey can be a fun and rewarding experience, as it allows you to create a unique and personalized appearance that reflects your style and personality. Here are some steps you can follow to design your own archery jersey: Choose base colors The first step is to choose base colors for your jersey. You can pick a color scheme that matches your archery team's colors or choose the ones that you like and feel comfortable wearing. Some common base colors include: white, black, grey, navy blue, royal blue, red, orange, yellow, and green. Decide on a design Next, you'll...
---
• custom archery jerseys • sublimated jerseys
Sublimated archery jerseys are made using a special printing process that involves transferring dye onto a polyester fabric. Here are the steps involved in the sublimation process: 1. Design The first step in making a sublimated archery jersey is creating a design. This can be done using graphic software, Adobe Illustrator or Photoshop. The archery jersey design can include the team's name, logo, shooter names, and any other graphics or text. 2. Printing After completing the design, we will use the dye-sublimation printerto printit onto a special transfer paper. The special sublimation inks used in the printer will turn into gasses when in a heated condition. 3. Transfer...
---
• archery • archery shirts • custom archery jerseys
Designing and purchasing custom archery jerseys for your team or club is not easy, especially if it is your first time doing it. Here are a few tips that will help make your club buying process as smooth and quick as possible. 1. Source your manufacturer wisely First you might want to consider whether you expect to work with local suppliers in the country or with overseas suppliers. There are advantages and disadvantages to working with both local markets and overseas jersey manufacturers, which involve cost, language communication, and shipping issues. Local suppliers can provide higher quality products but it comes at a...